The MTV Video Music Awards is a realm where the standard norms of fashion and elegance take a backseat. While the purpose of this yearly extravaganza is to honor musical accomplishments, the allure for many is the spectacle of fashion on display.
Featuring everything from the most scantily clad and extravagant ensembles to wild red carpet behaviors, the VMAs stand out as one of the most thrilling award ceremonies in the entertainment world. Let's delve into a retrospective of the most audacious and attention-catching outfits that have ever adorned the VMAs' red carpet!
Gwen Stefani, 1998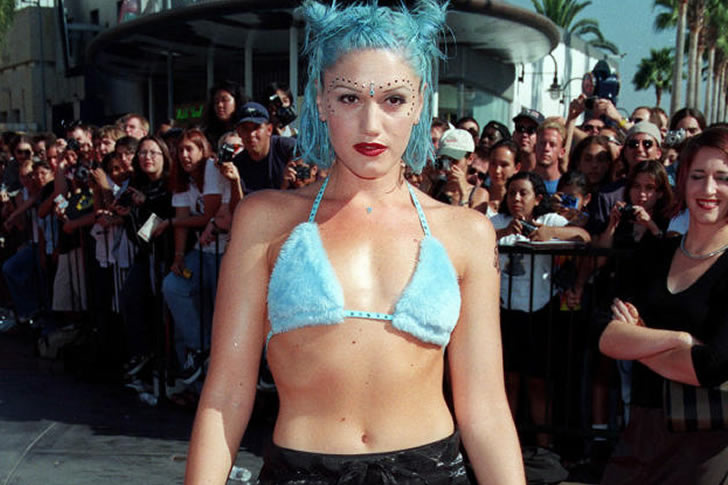 It's unclear when precisely it occurred, but sometime in the late '90s, raver fashion transitioned from subcultural scenes to the glamour of the red carpet. This shift is the only explanation we have for Gwen Stefani's unforgettable ensemble.
While coordinating accessories with one's outfit is standard practice, it's not often someone opts to match their hair color directly with their undergarment! That striking choice was just the beginning. Below the belt, Stefani sported a peculiarly futuristic shiny skirt layered over pants, a combination that left many baffled. We're genuinely relieved this phase in Gwen's fashion history has concluded!