It's a tedious task to identify the musical cannons to which Beyonce, Ashlee Simpson, and Public Image Ltd. all belong. However, these pop sensations are recognized together in the Hall of Fame of Pop's greatest lip sync acts!
Pretending to sing while a pre-recorded track plays in the background isn't a surprise, but there have been artists who deserve credit for pulling it off with greater flair. Some artists did it purposely, and of course, some pop icons did it by accident. Needless to say, some of the famous lip sync acts became cult favorites for their incidents. Some even caused their careers to take a hit as a result!
We've managed to compile some of our favorite and most memorable lip sync incidents throughout pop music's history. Of course, expect some of the biggest names in the industry on this list. Let's count them all down!
Red Hot Chili Peppers (Super Bowl XLVIII, 2014)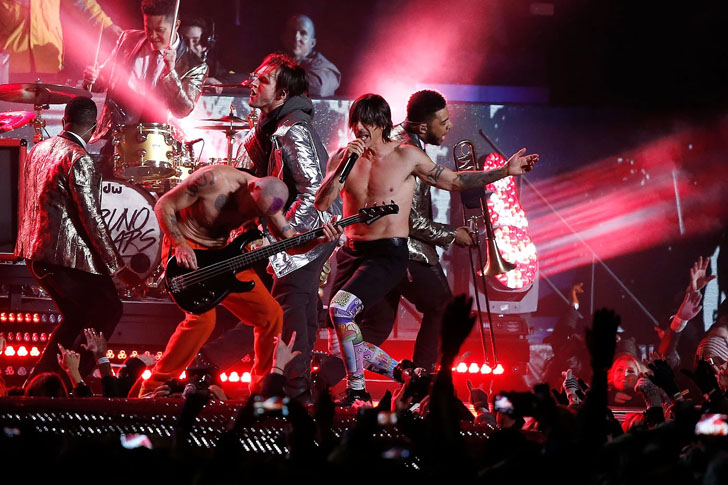 In 2014, RHCP was one of the headlining acts at the much-awaited Super Bowl XLVIII halftime show. Interestingly, many observant viewers noted that the band's guitars weren't even plugged in. As a result, these observant viewers eventually accused the group of faking their own funk.
Even the band's iconic bassist Flea stated that the only thing that was life during the performance was the group's vocals. However, he justified their decision since the producers behind the event hadn't given them a choice. To their credit, Flea also shared that they only agreed because they didn't want to miss out on the "once-in-a-lifetime" feeling of performing at the Super Bowl.
Mariah Carey (Dick Clark's New Year's Rockin' Eve, 2016)
One could easily argue that Mariah's performance of Emotions and We Belong Together at Dick Clark's in New Year's of 2016 is one of the most infamous lip sync acts of all time. It's the in-ear monitor fiasco heard around the world, and you could say that everyone will remember it for many ball-drops to come.
The Pop sensation ad-libbed, lip-synced, and even self-narrated her performance, making it an iconic moment in live television history. However, despite the incident, Mariah's image didn't necessarily take a hit, and she eventually became the pop culture icon we now know her to be. To Mariah's credit, it's one performance that she'll eventually shrug off, and no one would even remember it in the future.
Public Image Ltd. (American Bandstand, 1980)
It's been almost four decades since Johnny Rotten's second band played their set on American Bandstand. Their performance quickly abandoned any possible pretense of live instrumentation, and it made it difficult for fans to mingle and mess around with the set.
Despite the incident, the host Dick Clark, says that he showed full support of the group. He even claims that he met with the band's warnings of chaos with Be My Guest. He later gave the performance credit as one of the best in the event's history.
Beyonce (Presidential Inauguration, 2013)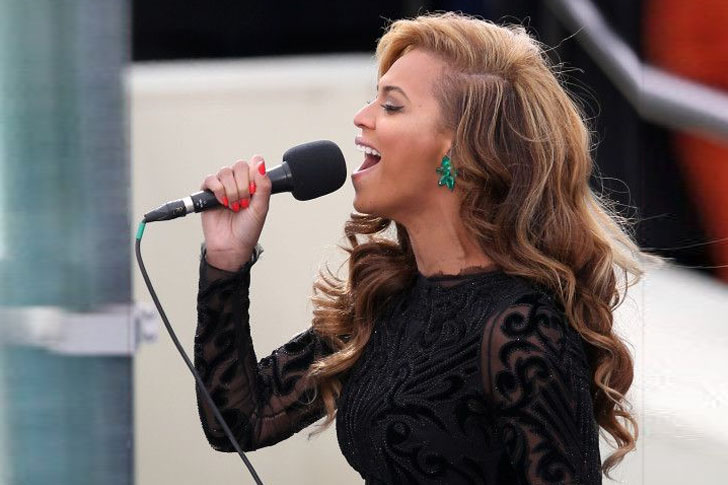 This incident at the Presidential Inauguration back in 2013 almost placed Beyonce's supremacy as a premiere live performer at risk. Sources later confirmed that the Pop queen lip-synced her performance of the "Star-Spangled Banner" at the event. Beyonce said that she opted to do so after she didn't have a chance to soundcheck or rehearse with an orchestra.
You could say that Beyonce deserves some credit despite this lip-syncing fiasco. She said that she didn't feel comfortable taking a risk, and it was an important event not to have certain variables in check. Her pop peers luckily came to her defense, and most of her loyal fans acknowledged the reality of the situation.
Ashlee Simpson (Saturday Night Live, 2004)
You could say that Ashlee Simpson's lip-sync blunder during her SNL appearance in 2004 is one of the most memorable lip sync incidents in history. What's even more surprising is how the pop star handled the situation after the allegations. Sadly, the singer blamed her band and various health conditions, dragging herself further into the snowballing story.
Unlike other pop superstars, Simpson faced the possibility of a career decline due to her lip sync incident. Today, her little lipsync mishap is more memorable than the actual records and singles that she's been able to work on throughout her career. Luckily, she's still worth tens of millions of dollars, and it's safe to say that this lip sync alumnus won't be needing any payday loans anytime soon.
Britney Spears (Las Vegas, 2014)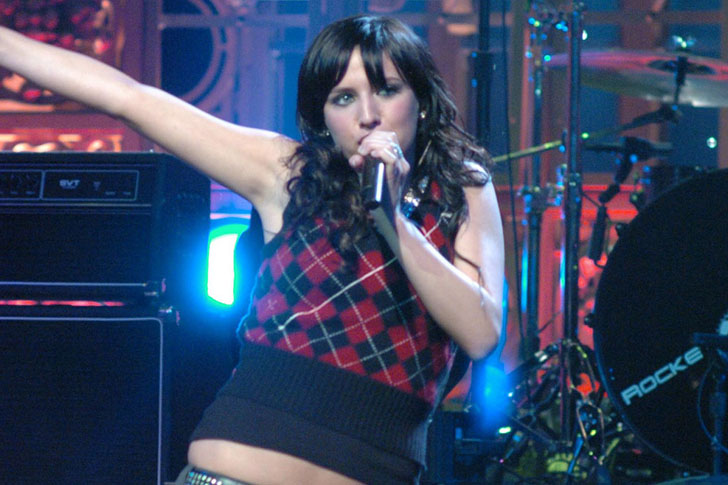 Britney Spears is one of the most celebrated yet scrutinized pop superstars of all time. You could say that this wasn't the first time fans spotted Britney lip-syncing. Interestingly, most of her loyal fans already accepted that a good chunk of her live performances would only involve the pop superstar dancing. However, at least Britney could mimic her own vocal track.
In a 2014 performance in Las Vegas, Britney was caught fake-belting her way to a backing track titled Perfume. Interestingly, there have been allegations that Sia actually delivered the performance as she's the song's co-writer. Fortunately, the mishap was nothing but a minor embarrassment to Britney, and she credits her fans for supporting her in her live performances.