You could say that being famous and one of Hollywood's elite are things that most of us want. However, being popular also has a downside: you'll get constant attention from nagging photographers. With this in mind, the famous celebrities that we all know and love do all kinds of things to avoid nagging photographers. Some of these celebs' methods are incredibly elegant that they deserve a ton of credit!
We've prepared some of our favorite reactions from celebrities and the different methods they tried to hide from photographers. Some of these routines are incredibly hilarious, and they were straight-up trolling the paparazzi!
Ryan Gosling During His Lunch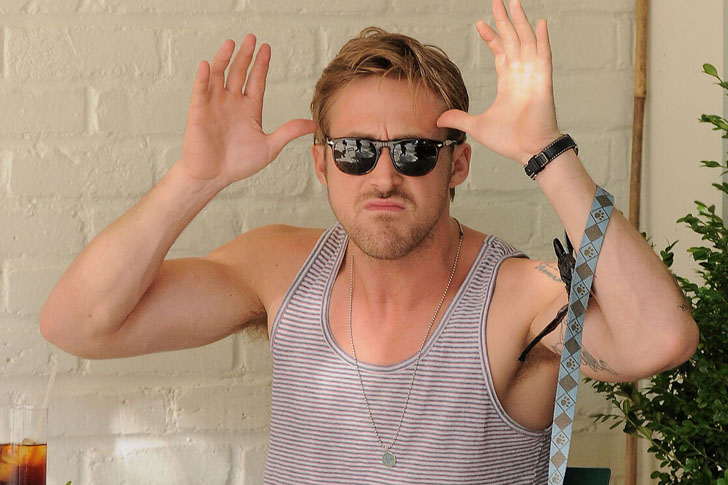 Most of the time, stars get photographed by the paparazzi at any time of the day. Don't get us wrong; we're confident that these celebs have all the investment money to dine at a secluded five-star restaurant. However, there are times when a celebrity just wants to eat lunch normally, like an average person. In turn, photographers usually grab the opportunity to snap a photo, like they did when they caught Ryan Gosling during one of his lunches.
Gosling's reaction to the cameraman was undoubtedly hilarious. It's almost as if he is mimicking the reaction of a little child by making faces. It's pretty clear that Gosling isn't amused with the fact he's being photographed, but his response is quite wholesome and funny.
Leonardo DiCaprio & His Hiding Tools
Leonardo DiCaprio is an award-winning actor who seems to gas up his day by playing games with the paparazzi. The Titanic star loves to go outdoor for walks, and he makes it a point to always carry a hiding tool whenever he sees the paparazzi. Some of the actor's hiding tools include umbrellas, hats, and many more. You could say that DiCaprio is more than willing to ruin a paparazzi's perfect shot of him whenever he's walking around in public.
Mark Wahlberg & His Friends Fights Back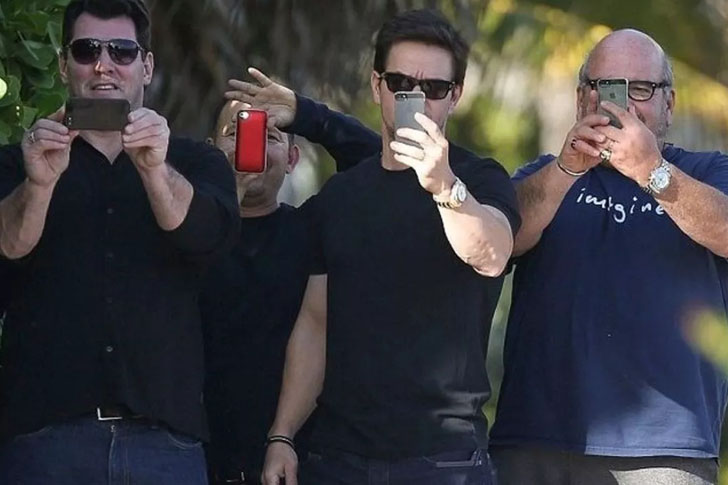 Mark Wahlberg is known to be a talented actor with a short temper. You could expect someone like Wahlberg to constantly get into brawls with the paparazzi. In this photo, he is fighting the paparazzi without any physical altercation. He called on his friends to fight back by taking photos of the paparazzi while the cameraman took photos of them simultaneously. It's certainly a hilarious method, and they deserve credit for staying clear of any physical confrontation.
Dustin Hoffman's Creative Hiding Places
Speaking of hilarious responses to hide from the paparazzi, Dustin Hoffman is one Hollywood celebrity who deserves the trophy. This talented actor likes to play around with the cameraman by hiding in uncanny places. In one photo, Hoffman is visibly seen hiding behind a pole. You could say that Hoffman doesn't really care about hiding and that he cares more about ruining the photographer's perfect shot to a huge degree!
Emma Stone & Andrew Garfield's Good Cause
It's one thing to confront annoying paparazzi, but it's another thing to use their attention to promote a good cause. Emma Stone and Andrew Garfield certainly deserve a ton of credit for using their paparazzi shots to promote wonderful organizations that cater to the youth's needs. You could say that Garfield and Stone are prime examples of celebs using their platforms for a much greater cause!
A Motionless Sophie Turner & Joe Jonas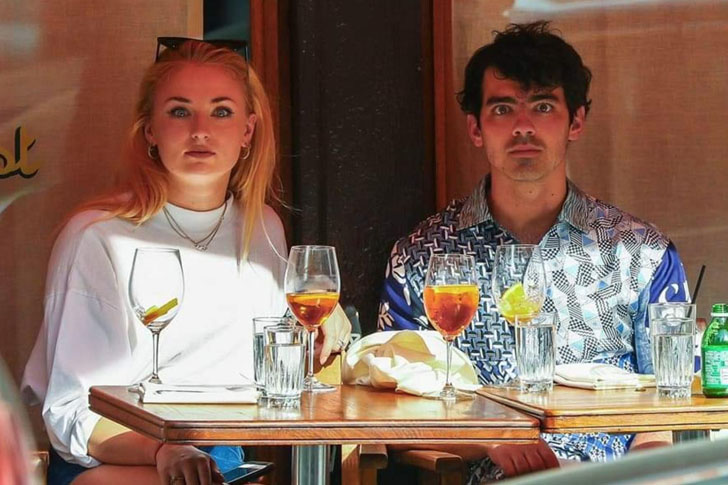 Joe Jonas and Sophie Turner are certainly one of Hollywood's hottest couples today, and it's safe to assume that they always have the paparazzi following them around town. On one occasion, Turner and Jonas pose motionless so that the pap would lose interest in taking their photographs. There's nothing interesting in the pap's shot as all he took was Turner and Jonas' cold eyes staring at him. To their credit, the annoying photographer was not pleased at all!
Joseph Gordon-Levitt Begs the Paparazzi to Leave Him Alone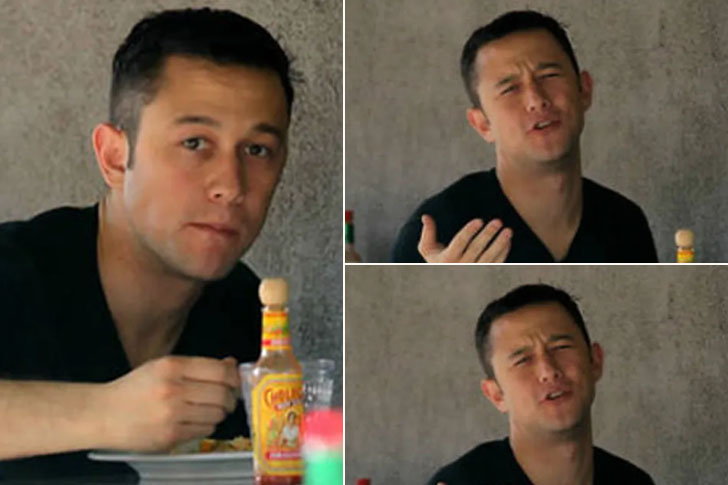 Joseph Gordon-Levitt is a talented American actor, and he's not safe from being stalked by annoying photographers. Gordon-Levitt spots the paparazzi taking his picture in this photo, and he begs them to leave him alone. It's one thing to confront the cameraman for taking a photo while you're taking lunch, but it's another thing to ask them to leave you alone in a nice manner. Despite the photographer's rude actions, Gordon-Levitt deserves credit for asking to be left alone in a polite way!
Daniel Radcliff Shows His Tongue To The Paparazzi
The paparazzi seem to have a knack for taking photographs of celebs when they're having their lunch. In this photo, Daniel Radcliff was about to chow down his lunch when he spotted a photographer taking his photo from afar. Instead of being irate and flipping out on the pap, the Harry Potter star instead showed his tongue. It's certainly a childish way to confront the paparazzi, and we can't help but find this incident incredibly hilarious!