Fans often say that being a celebrity is the best thing anyone can be in today's society. Celebrities have all the money, fame, attention, and more. However, certain details about being a celebrity don't look or sound like fun, and that would be the several paparazzi that constantly nag and follow them around. Some of these photographers even camp outside of certain celebrities' homes.
Celebrities certainly don't get enough credit for being patient with these paparazzi even though they're always constantly on their trail. However, celebs are sometimes pushed past way off their limit, and they snap at these paparazzi. Some Hollywood stars even found themselves squaring up with paparazzi on more than one occasion. These fights can get pretty hectic with broken cameras, spits, and we've managed to compile some of the most memorable ones!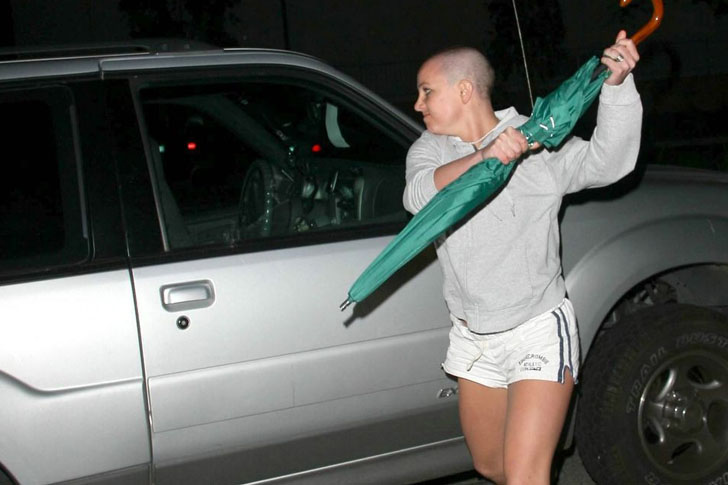 Britney Spears
Britney Spears is clearly one of the most popular icons in the entertainment industry. In 2007, she went through a meltdown, and after her breakdown was one of the most talked-about paparazzi altercations in history. Spears reportedly assaulted a photographer using a green umbrella. To the photographer's credit, he auctioned the umbrella off on the altercation's ten-year anniversary.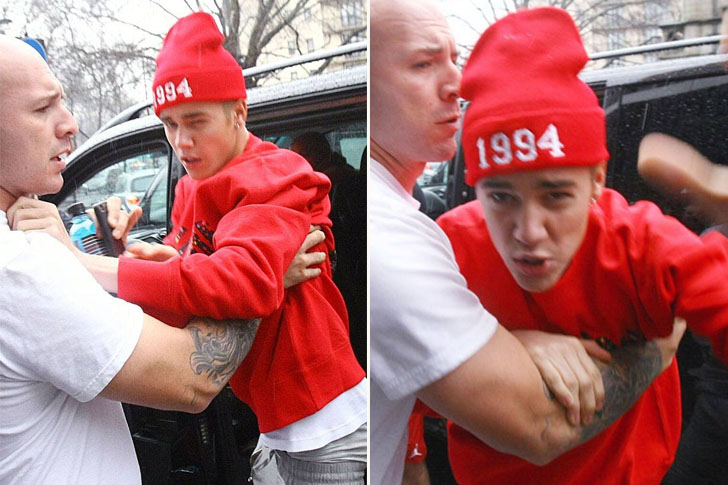 Justin Bieber
It's no secret that Justin Bieber is constantly under the spotlight, and he's lost his cool with a certain paparazzi a couple of times throughout his career. Bieber even tried to square up with annoying paparazzi before. Among all those altercations, Bieber was successful one time. Interestingly, he used his training with Mike Tyson as an investment to learn how to protect himself and his personal space!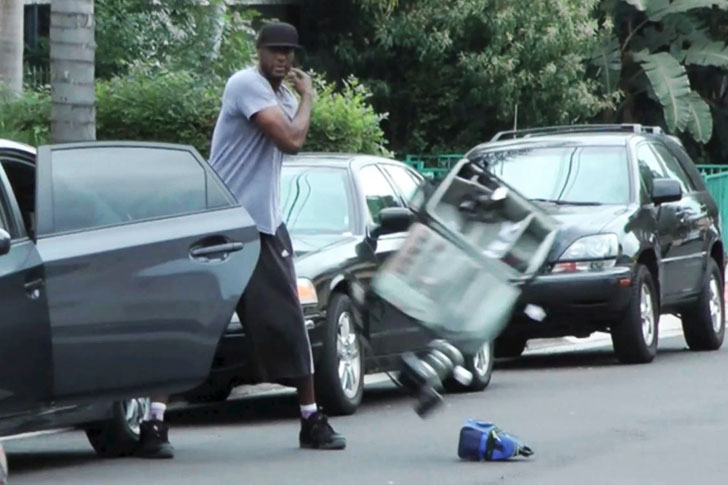 Lamar Odom
Lamar Odom is one of the most celebrated Laker players of all time. Unfortunately, Odom went through a pretty rough patch at the end of his career. It certainly wasn't a surprise when he completely snapped on a paparazzo one day in Hollywood. Apparently, the Laker icon smashed a car and a camera before he took off. It's not known why he fled as we're pretty confident that he has all the money to pay for the damages.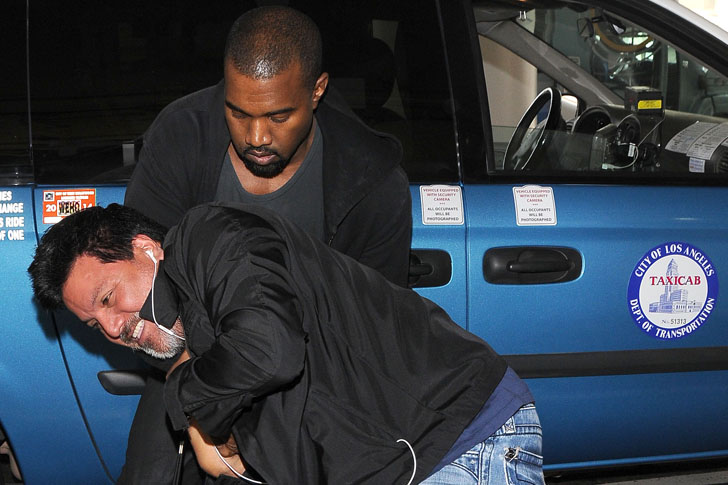 Kanye West
Kanye West is one of those Hollywood stars notorious for getting into altercations with the paparazzi. This legendary rapper has gotten into physical fights with annoying photographers more than once. In one video, West is seen aggressively trying to take an annoying photographer's camera out of his hands. We certainly hope that the photographer had insurance on his camera as the altercation got quite messy.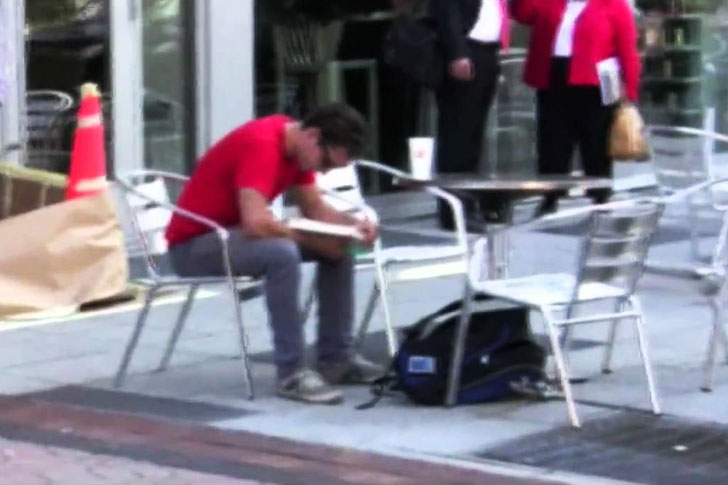 Shia LeBeouf
Shia LeBeouf is best known for his role in the Transformers franchise, and he's one feisty customer when it comes to dealing with annoying paparazzi. Without a doubt, LeBeouf isn't afraid at all to stand up to the paparazzi when he's completely way past his limits. One of the Transformers star's infamous altercations was when he ran over to a photographer just to throw a cup of coffee all over him!
Alec Baldwin
It's no secret that Hollywood celebrities don't like most of the paparazzi. However, Alec Baldwin is one celeb who seems to be more vocal about his hatred of the paparazzi. Baldwin has constantly been seen yelling and getting in the faces of the photographers on more than one occasion. In one video, he even grabs a paparazzo by the arm. He might want to consult his lawyer about the paparazzi altercations that he always seems to find himself in.
Mike Tyson
Mike Tyson is undeniably one of the greatest boxers of all time, and he peaked during the late '80s and most of the '90s. He's known for knocking out boxers cold in the boxing ring, so we're not sure why certain camera people continue to test him. Interestingly, Tyson snapped at a photographer, and it led to the boxing icon shoving the photographer to the ground. The altercation led to an arrest, but thankfully Tyson's lawyers were competent enough to deal with the charges.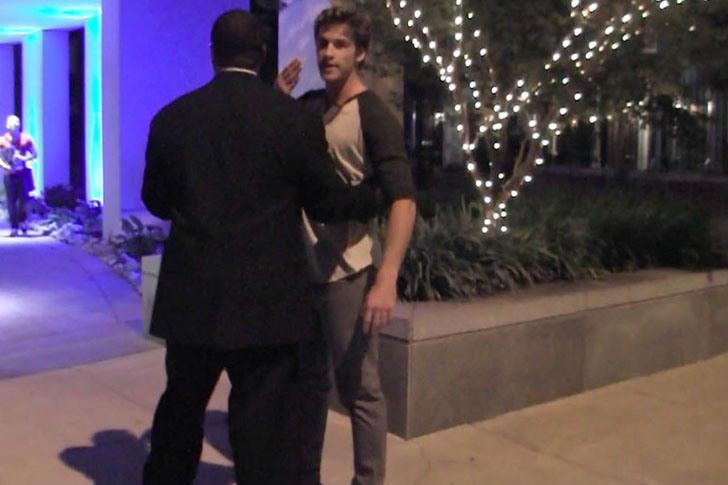 Liam Hemsworth
Liam Hemsworth is one of the notable figures in the entertainment industry, and he was involved in an altercation with a photographer. The fight happened while at a hotel with his ex-wife, Miley Cyrus. Hemsworth reportedly got incredibly close to a full-on fistfight with an annoying paparazzo.
The confrontation was caught on camera, and it showed Hemsworth arguing while trying to go towards the photographer. Luckily, security was able to stop Hemsworth, which meant that his group of lawyers didn't need to deal with any lawsuit from the incident.
Lindsay Lohan
Lindsay Lohan is arguably one of the most infamous celebrities of all time. She's known for her exceptional acting work in various films, but she's even more famous for her activities off the screen. When it comes to paparazzi altercations, Lohan has had actual car chases with them. One of which even resulted in a car crash. Luckily, Lohan was able to deal with the situation using her insurance policy.
Besides car chases, Lohan also punched a photographer back in 2008 in New York. In 2009, Lohan then egged photographers outside of her house, and there's a pretty memorable video of the incident that's all over the Internet.